An Experience Unlike Any Other
Morningside's Spa & Wellness Center offers spa services exclusive to Morningside, including facials, massages and body treatments. Our spa therapists are some of the best trained professionals in Southern California. Pamper yourself with one of our relaxing spa treatments, work out in our state-of-the-art gym, or participate in one of our fitness classes. Whichever activity you choose, you will take pleasure in utilizing the Morningside Wellness Center. Allow Morningside's Wellness & Spa Center to pamper you today.

SPA MENU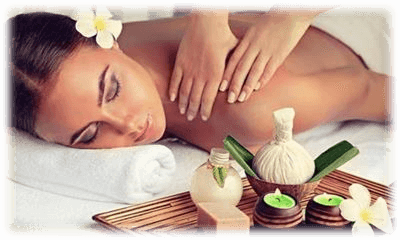 Relaxation - Light Pressure
A journey to tranquility. This light pressure full body Swedish style massage is tailored to suit your specific needs. It offers gentle intensity and is designed to increase circulation, enhance lymphatic drainage and promote relaxation.

Stress Relief – Medium Pressure
Let go of stress and rediscover your energy. This medium pressure massage is customized to focus on areas that hold the most tension, such as the head, neck and shoulders. This is a great selection after a stressful day.

Deep Tissue / Trigger Point Therapy
A firm therapeutic massage that uses slow friction and deep finger pressure on body areas suffering from chronic muscle tension. It also reduces inflammation-related to pain caused by arthritis, tendinitis and injury.
Reflexology Massage
Reflexology is an involving application of pressure to the feet and hands with specific thumb, finger, and hand techniques. It is based on a system of zones and reflex areas that purportedly reflect an image of the body on the feet and hands.

Hot Stones Massage
Smooth, flat and heated rocks are placed at key points on the body to cause muscles to relax and assimilate circulation and penetrate tight or sore muscles.

Thai Massage
Thai massage, the therapist puts you through a series of stretches that cover the entire body. It isn't just pressure applied to you by someone else. It is rather a balancing of the body by limbering joints and loosening muscles through movement and strategic pressure. Unlike other massage styles, there's a lot of interaction in between you and your therapist, who uses their body to leverage you into the elongating stretches that produce the desired effect. Thai massage also includes deep-pressure point work to stimulate the sen, or the body's energy pathways.

FACIAL MENU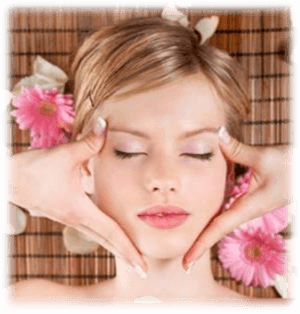 A specialized experience with remarkable results utilizing Ultrasonic Technology

Morningside Signature Facial
Relaxing and re-sculpting
This luxurious facial incorporates Meridian Facial Massage, an ancient Chinese healing technique, which naturally detoxifies skin, minimizes fine lines and wrinkles, improves texture and tone, and lifts facial contours. Good for all skin types.

Ultimate Anti-Aging Facial
Rejuvenation and results
This therapeutic facial is designed to address common skin conditions such as dark spots, uneven skin tone, and loss of elasticity, fine lines and wrinkles. Great for all skin types.

Fairway Warrior
Especially for gentlemen
Because a gentleman's skin is apt to encounter bumps, ingrown hair and irritation from shaving, this deep cleans and revitalizing facial will include exfoliation and re-hydration to resurface the skin, minimize wrinkles, encourage cellular regeneration and refine pores. Best results on clean shave face.

Morningside Express Power Peel
This treatment provides a quick boost to energize the skin and combat aging, texture, acne and skin tone. In just 30 minutes, repair compromised barriers and restore vitality with roper hydration levels. All of our peels will fuel your skin with minerals and vitamins to feed, correct and protect. To maximize results schedule a series of peels so you may experience the ongoing benefits.

Lush Hydrating Body Wrap
A calming body wrap for skin in need of lasting hydration and protection. Shea butter, almond oil and avocado help to nourish the skin while Echinacea and Burdock regenerate the skin. After the body mask is applied you are cocooned in a warm blank wrap to allow the ingredients to penetrate your skin. This is followed by a rich moisturizing application.

Detoxifying Body Wrap
This seaweed and French green clay masque is infused with amino acids, vitamin E, green extract and kelp. As the mid is applied to the body the nutrients and antioxidants are absorbed into the skin allowing for detoxification, hydration and healing of the skin. A warm blanket wrap soothes the skin. This is followed by a rich moisturizing application.

Pamper My Guest
Ultimate Spa Experience
Make your guests visit t o Morningside even more memorable by treating them to a delightful spa visit. Your guest will have his or her choice of any facial and massage, as well as a glass of champagne or smoothie, pared with a light snack in between services. Ask us about including a luxurious Morningside signature spa robe for your guest to take home as a gift.